The essential part of THERMOCOAX construction is that both thermocouple conductors, insulation and metal protecting sheaths are combined as a cable.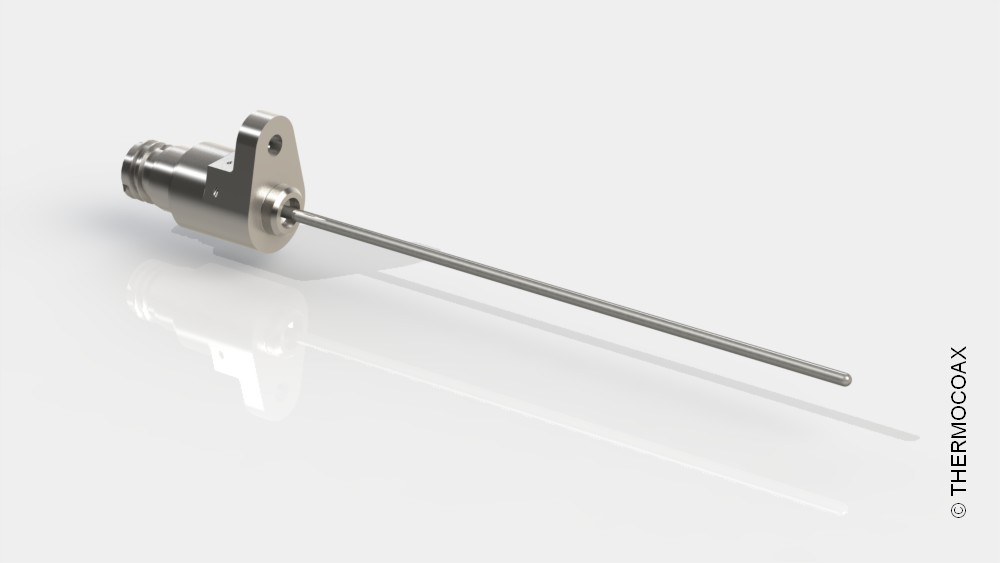 This construction offers several advantages:
Small overall dimensions and high flexibility, which enable temperature measurements in locations with poor accessibility
High mechanical strength
Protecting the thermoelectric wires against oxidation, corrosion and chemical pollution
Very fast response time, which allows measurement of very short temperature variations.
Thanks to the highly compact insulating powder metallographic status of the conductors and sheath, the THERMOCOAX thermocouples are very flexible and may be bent to a radius equal to three times the outer diameter without causing any damage.
Our wide range of thermocouples offers many advantages in a wide range of applications.
Temperature response in accordance with IEC 584-1 and 2 / ASTM E 230 & 235
type J, K or N type, class 1
Type S, R or B for high temperature
TUS & SAT thermocouples for heat treatment applications
Very high temperature for 0°C to 2300°C applications
Sheath alloy: stainless steel, Inconel
Diameter: 0.25 to 6 mm
Length: no limitation
Easy shaping for better integration
ATEX certification upon request
In-house Calibration
In order to meet all calibration demands, THERMOCOAX has its own metrology department located at the production plant in Planquivon (France), accredited by the COFRAC Calibration Section under registration number: 2.1384 referring to calibration at fixed points of the thermo-electrical couples.
Because of their construction, dimensions and features, THERMOCOAX sheathed thermocouples can be mounted easily using adhesive, soldering, clamping, brazing, welding or seal glands.
We offer you the possibility of designing and manufacturing custom sensor solutions or complete thermal systems with mineral insulated cable heaters and sensors.