The technology in our Thermocoax mineral insulated cables allows us to design and offer thermal solutions with complex designs due to the construction of our heating cables, which are available with small diameters for the analysis industry.
We offer high-density heating solutions that can be integrated into cramped environments thanks to the small bending radius allowed with our heating cables, the long lengths available and the special THERMOCOAX cold end construction.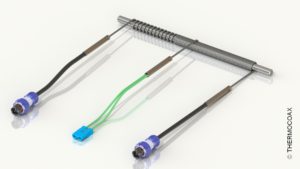 Our heating transfer lines and nozzle heaters are integrated in the major mass spectrometers on the market.
We design and manufacture customised thermal solutions such as:
Transfer line heaters for gas or liquid
Flexible heated hoses
Heating adsorption traps
Nozzle heaters – Desolvation nozzles
Filter heaters for bioreactors
Ion source heaters
Probe heater assemblies
Infrared sources for food analysis
Silicon heating mat jackets
Self-healing silicon jackets
Customised heating solutions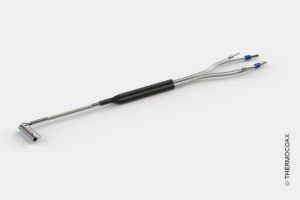 THERMOCOAX has acquired a great deal of skill and expertise from major customers around the world in many analysis applications, such as:
Mass spectrometry
Gas chromatography
Moisture sorption analysis
Thermal analysis
CHNO analysis
Environmental analysis
Food analysis
Bioreactors