From cryogenic temperatures up to 1000°C
Thermocoax heating cables consist of one or two straight current-carrying cores in a flexible metal sheath, electrically insulated from one another and from the sheath by means of a highly compacted refractory powder.
Thermocoax developed a special cold-end construction to cope with the problems of high heat density dissipation. These ends can be fitted with connectors.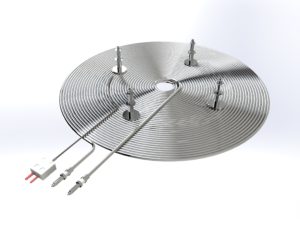 Thermocoax heating cables offer a continuous sheath without joints or with a flush contour around the hot/cold transitions.
By combining small diameter and hard-packed insulation, our heating cables can take on virtually any shape without deterioration of either the insulation or the sheath.
Our thermal solutions can be used in air, under vacuum or high pressure and in most corrosive environments, depending on the sheath material.
To improve heat contact and thus heat transfer, the cable can be deformed, brazed or welded into its optimum position.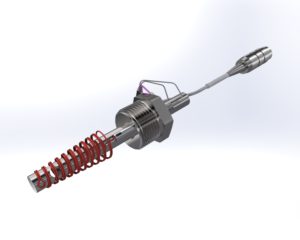 Easy fitting
Minimum bending radius: 3 x OD
Thermocoax heating cables can be attached directly to metal parts
The heat can be generated exactly where it is required, thus power losses are reduced, as is power consumption.
Excellent heat exchange: the heater can be brazed onto any metal piece